I art directed this integrated project for Sustainable Energy Ireland (now SEAI) with my studio team. The brief aimed to inform schoolchildren about how domestic electricity is produced and the benefits of sustainable sources over fossil fuels. We produced a popular printed booklet which was distributed to schools nationwide, along with a family-friendly exhibition stand with interactive elements. The look and feel were consistent throughout these and other items and the overall campaign was very popular and effective.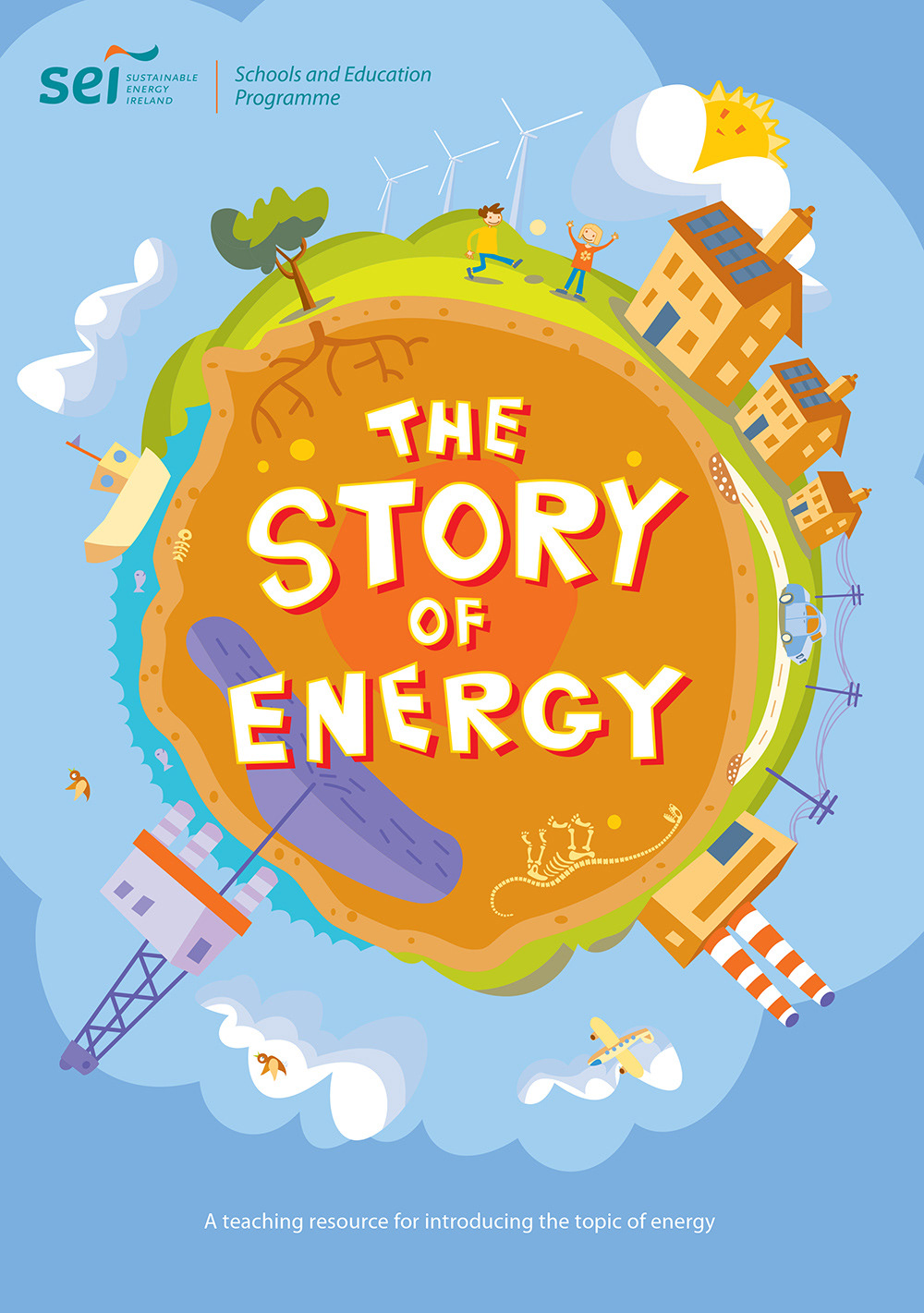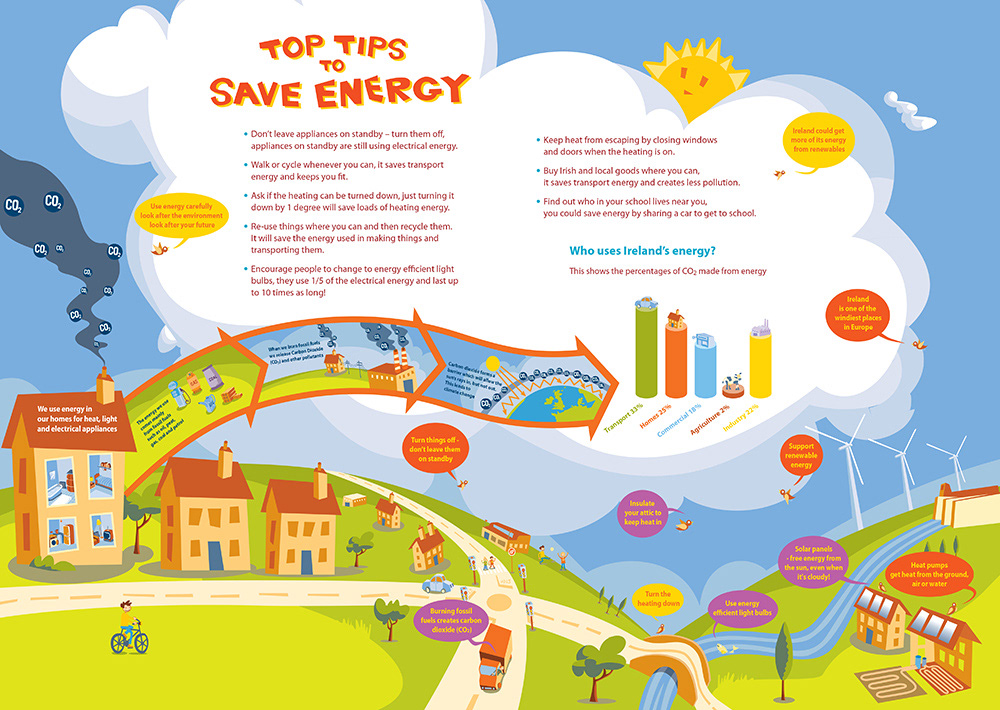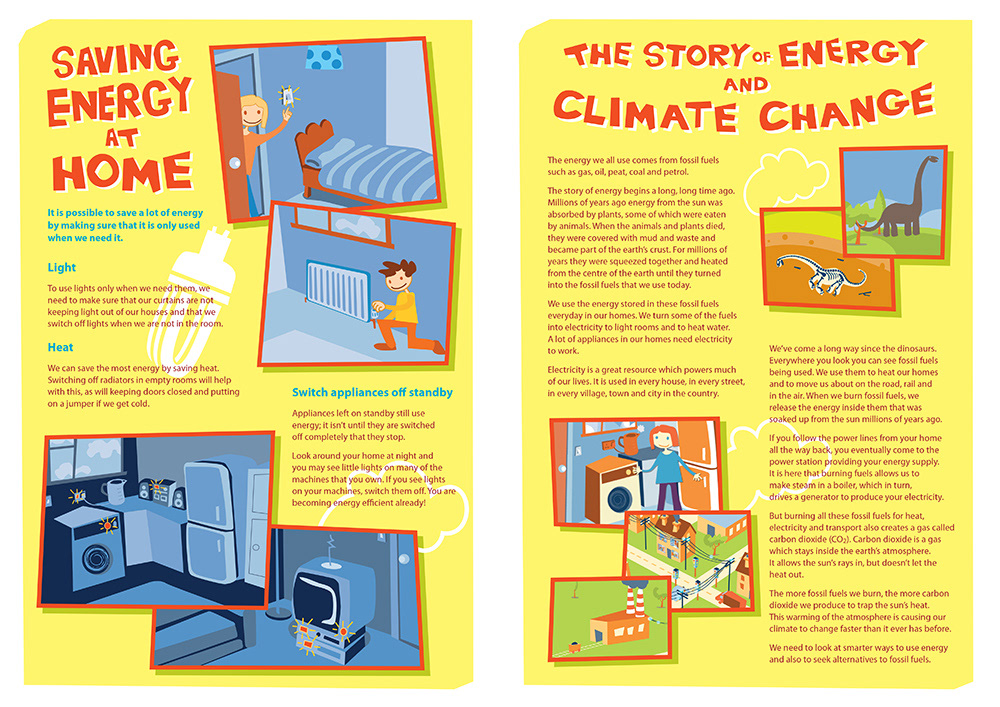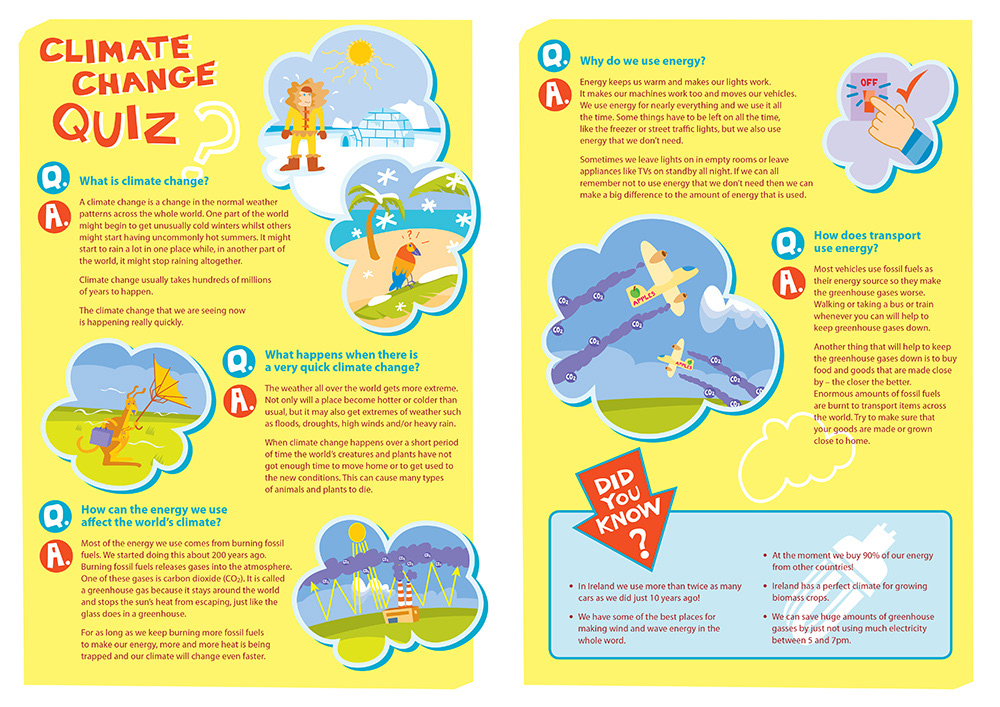 We also produced a Flash computer game and short animated movie, which were available on the exhibition stand and were also included on DVD inserts in the printed booklet.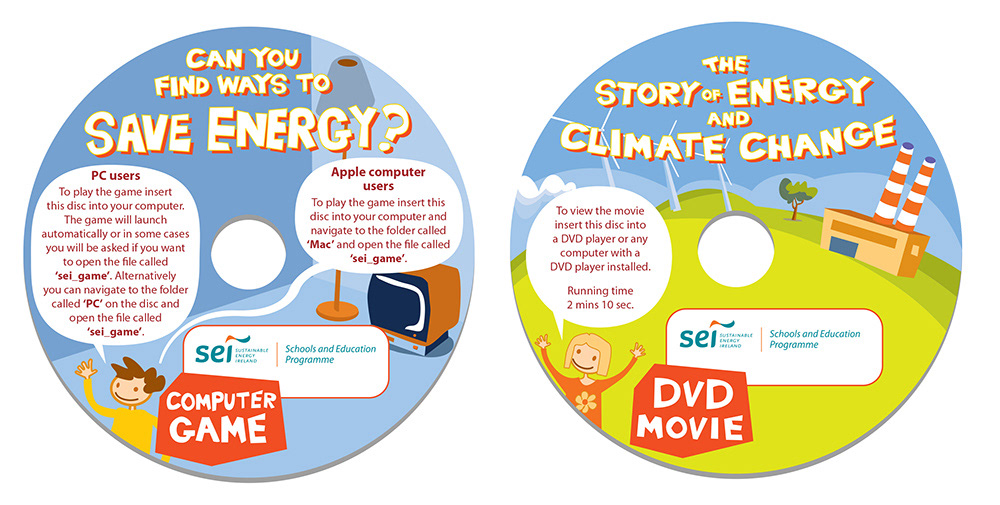 The stand was designed to be attractive to children and young families. While the game and animation held the children's attention, their parents were able to chat with SEI representatives about sustainable energy options.